Andaman is an island territory of India in the Bay of Bengal. It is an exotic island destination to take a tour once in a lifetime. The best season to visit Andaman is from November to May. It is a tourist friendly island.
You must check amazing Andaman tour packages from Bangalore include the below-mentioned ten fun things to do.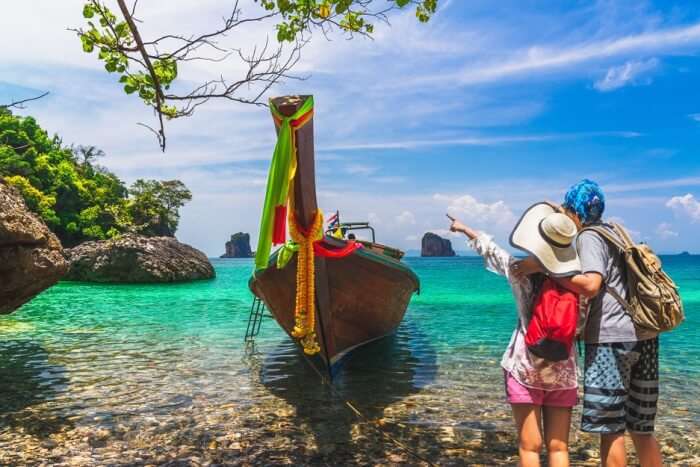 1. Island Hopping
There are many uninhabited islands in Andaman. You can hire a traditional boat and hop one island to many other scattered nearby islands. It is a fun thing to do once in your Andaman tour by the couples and in groups.
2. Mud Volcanoes
You can see the rear phenomenon on Diglipur where the mud comes out like small volcanoes. One can see this natural phenomenon throughout the year. It is not a dangerous site as these are mud only. The natural gas inside this island pushes them out like a volcano.
3. Luxury Cruise in Andaman
Andaman does promote luxury tourism. You can venture into the deep sea and see dolphins and sharks. You can stay in a luxury cruise boat and roam about these islands in the day trip. It has all amenities and facilities including food in those luxury cruisers.
4. Dolphin Sighting in Lalaji bay
You can see many groups of dolphins swimming and jumping over this bay. December to May is the best time to see dolphins in its natural state in a crystal clear water. In the rainy season, you can see only the jumps of dolphins over the water.
5. Parasailing in Andaman
Parasailing is an important water sports activity to do once in your Andaman tour. A parachute linked with a speedboat tied with a rope will raise you up over the seawater. You can see the beach and its island from a higher distance.
6. Night Kayaking in Havelock Island
You must do this on a moonless night to see the bioluminescent in the seawater. You can see the beachside water lighted up like the stars. These are microorganisms, which illuminates the light. This is a rear activity to see on this island.
7. Helicopter Tour
This will give you a bird's eye view of the Andaman Islands. You can take this as adventure ride too. You must book the helicopter ride in advance to beat the rush.
8. Barren Island
You must not miss this island to see the active volcano of Andaman. You have to hire a boat, and they will round you up the island where you can see smoke coming out of the vent of the volcanic mountain.
9. Mount Harriet Trails
Apart from sun sand and beach, you can go for trekking trials inside the island. Mount Harriet trail will take you into the rainforest and woods of the Andaman Island.
10. Glass Bottom Boat Ride
You can see the marine life through taking a trip in glass bottom boat ride in Andaman. The boat will take you to crystal clear water and you can see colorful fishes and other coral life.
Andaman tour packages from Mumbai are the best to book online and get some discounts.