Interior Designing is a rewarding career for people who are passionate about enhancing the interiors of a room or a building. The Interior Designers maintain the aesthetic sense of the place more so to ensure that the people utilizing the space feel comfortable and pleasant. From planning to researching, from coordinating with various parties involved in managing projects end to end the scope of their work knows no boundaries.
If you think you are artistic enough to decorate rooms and make different arrangements for the furniture and other objects in your house then this career may suit you better. However, there seems to be a common misconception. People confuse Interior Designing with Interior Decoration. An Interior Decorators work at a very basic level; just about anybody can claim to be one. If you have it in you to play with various color combinations or fabrics you can go ahead and market yourself to bag contracts.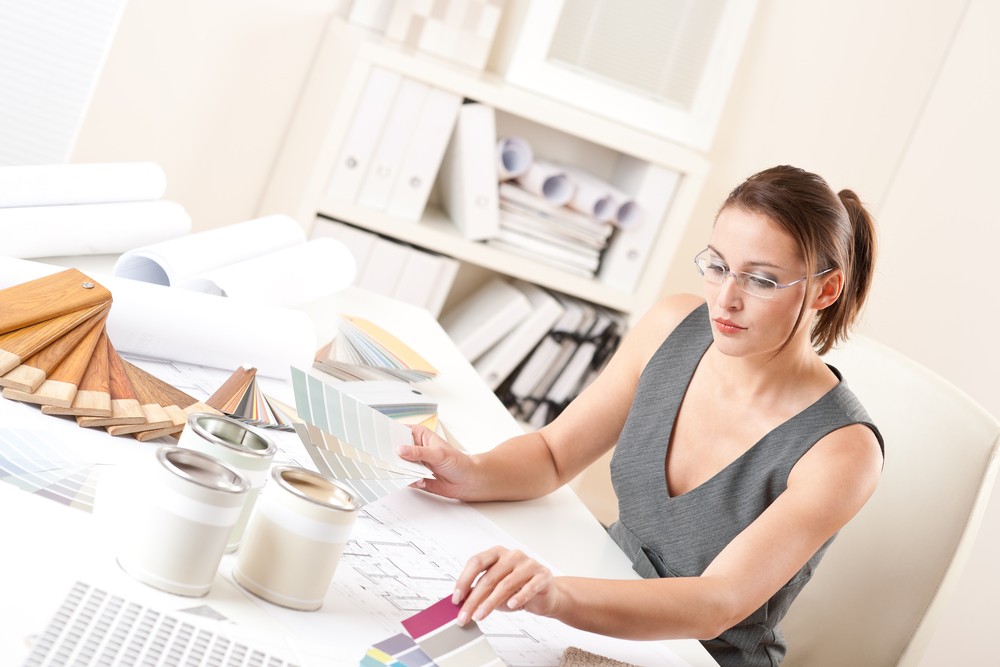 However, that's not true in the case of Interior Designers. First and foremost, to call yourself an Interior Designer you must be qualified with an appropriate degree. Secondly, you must have the knack to design well; whether it is architecture or an understanding of how to use space you must have a firm hold on the very basics of designing. And when we say basics of designing we are essentially hinting at ergonomics, CAD, spatial concepts, the structural making of buildings and their codes etc. So if you think it is only about textiles, fabrics, colors and more colors you will be in for a surprise.
Since Interior Designers work with architects, builders, government bodies, corporates and last but not the least flat owners a comprehensive knowledge of what contracts from these different clients would demand is a must. The salary or remuneration you earn hence varies from client to client depending on the nature and scope of the work. Naturally, if you choose to work with flat owners you tend to make less money. On the other hand, if you choose to work with a big architectural firm you would be paid much higher. Again your experience, past projects, size of the company you work with etc determines how much salary you would earn. Location is another deciding factor. If you are working in a metro you tend to be paid higher; in smaller cities, you may not make as much. Plus your education like we said earlier matters too. A degree in architecture or structural design adds to your credibility; obviously, you can bag better and bigger assignments.
The average salary for beginners would be approximately between INR 360,000-480,000 P.A. while well-established Interior Designers may earn as big as INR 30,00,000/- P.A. on an average.
Coming to what skills one is expected to posses being an Interior Designer. Since all you do day in and day out is collaborate with your clients, understand their requirements, follow instructions and make suggestions as you deem fit, you are required to be a good listener. Being a people's person and keeping your calm at all times holds you in good stead. Your clients may be fussy, they may give you unclear instructions or dictate their terms which may or may not be feasible. All you have to do is keep an ice pack on your head and communicate clearly. Juggling between what is appropriate in terms of design and your clients' demands can get overwhelming. Your interpersonal skills and ability to handle situations tactfully could save you of this trouble.
And before we conclude this article we'd like to leave one small last piece of advice for you; keep your portfolio updated and intact. It is your portfolio that will do most of the talking and selling on your behalf. Your Salary/remuneration/professional fees will depend on how vast and elaborate your portfolio is. So if you think you can tolerate the rigor of getting yourself qualified for this field, have the knack to network with merchandisers and keep yourself up-to-date with the upcoming trends, success will touch your feet. Remember, you too could be the future Manit Rastogi, Gauri Khan or Twinkle Khanna.
Read about the best colleges for interior designing and take the first step towards becoming an interior designer.