Be part of an exponentially growing market, high demand products, trends that generate thousands of online purchases. Influencers from around the world promoting beauty tips with cosmetics business products that you can sell.
1. How to Start a Cosmetic Business
Make a first order of one of the starter packages that you can find in our stores. Or of the mixed boxes and complement it with trend products. Resell them to your circle of close friends and family.
Analyze local sales prices so that you can set your prices competitively. From experience we know that most of our clients can achieve profits of more than 200%.
Recover your capital and use it together with your profits to supply yourself again and make your business continue to grow. For your next order you will already have some recurring customers.
Another way would be only to use the recovered capital to invest again in the supply and thus from the first order you can receive and benefit from the profits.
2. Fairs
Participate in local fairs in shopping centers, universities, employee funds of companies and nearby towns. Make your first contacts with the people who organize these events.
You will be surprised how easy it is to participate and get good sales in these places. You can also make a list of customers to whom you can continue to sell your products directly.
The first recommendation to start this activity is to make a list of places to visit to start looking for contacts and in this way to know what must be done to participate in a fair. Too easy! the list can be:
Local fairs
Malls
Universities
Employee-company fund
Nearby towns
Local Fairs or Nearby Towns
They are organized by the mayoralty of the municipalities of each department through a manager. They are for public use, have no restriction to participate and normally charge a minimum charge per day of the event.
The advantage of participating in these fairs is that they are very crowded and you can have a great reach because many people attend the fair.
In this type of fair, most of the time the manager is contacted through one of the participants.
At the next fair that you see starting, go to one of the stands and inquire about the person in charge and get your first contact; so you can start your participation in the next fair.
Malls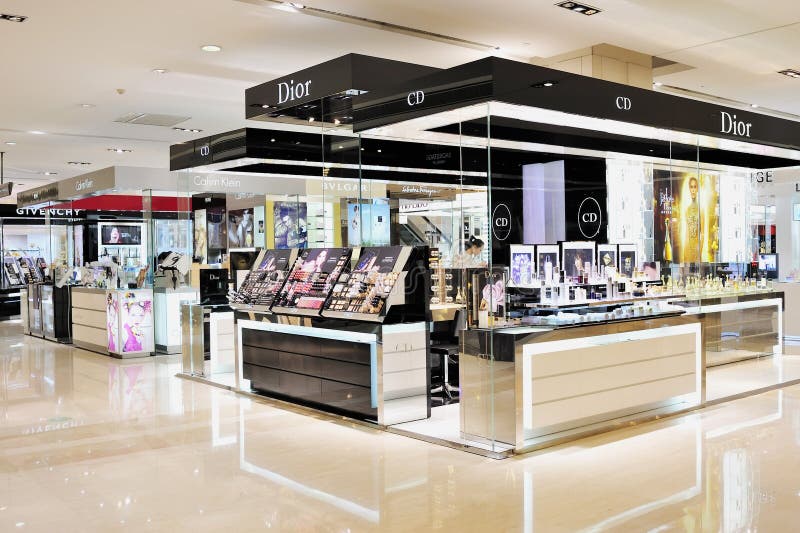 They are organized by the administration of the Shopping Center, you can enter the web page of the shopping center of your choice and investigate what events it carries out or has organized for users; This way you can check if any of the programmed fairs is of your interest.
In this type of fair the cost per day of the stand is higher compared to a local fair, since they are organized by a private company.
They are highly effective since at present, due to the growth that cities are having, Shopping Centers have become places of family recreation, they are visited by adults and children. You will surely find many clients to approach and offer your product to them.
Universities
In some Universities they hold fairs, organized by the student welfare department. Come to the University and inquire about the person in charge, or look for a friend or acquaintance who studied at the University so that they can get you the contact person who organizes them.
Ask for an appointment and make a proposal to take your product and thus participate in the fair that they organize. These fairs have a great advantage compared to the previous two and that is that they almost never have a cost.
Employee Fund – Companies
In companies they hold fairs for officials, some do them through the Employees Fund and others through the Human Management department.
Search your group of friends or acquaintances who work for a company, make a list to start working on the search for the company and the contact to make the presentation of your proposal.
To access these fairs you must show in your proposal the benefits that the product brings to the employee and the benefits that the company obtains by letting you participate. Some could be:
Makeup helps improve self-esteem
It helps develop creativity
Makeup is a way of exercising free expression
It helps the employee to improve their personal presentation
Invest time in making a good proposal, this will depend on whether they give you the opportunity to participate. These fairs are free and you can do great business.
How to Organize the Stand of my Event?
To Plan
It is important that before looking for the right fair and of your interest, you visit fairs to see the participating stands, setting up a stand requires planning and preparation; Take notes with you and in this way you can check what you like and what you can improve when participating with your own stand.
Observe how the exhibitors do it, write details that you can implement in your stand, to be successful in the fair that you are going to participate.
Register and do it with enough time so that you can organize everything you need to make your products visible and reach the customer's psyche.
Keep a list of costs and expenses, such as: Tickets, food, payment of the stand, decorative implements, stationery, test makeup, etc. To then properly calculate the profits you are going to get from participating in the fair.
Keep in mind the opening hours proposed by the fair, so that you coordinate the opening and closing of the stand, refreshments, and a support person if you detect that it will be necessary to replace you in the times when you must be absent from the stand.
Set Up
You must organize activities so that those attending the fair come to your stand and interact with you and with the product you are offering; some of these activities are:
Demonstrations and makeup application
Showing how it looks applied is always going to be the best tool when it comes to selling cosmetics, and you can't miss it at your stand. Make sure that the assembly of the stand does not lack the necessary accessories to carry out this activity; chair for the client and for you, mirror, cloths, towel, brushes, brushes and of course makeup.
Raffle
You can have a product displayed that you will raffle among the customers who visit your stand, you can ask them to register, while they observe what you are offering and tell them the advantages, benefits and values ​​of the cosmetics you sell.
The record that you retrieve from the attendees will be your database to make future clients. Remember to ask at the time of registration that they leave a record of their contact number or email so that you can later use them for the benefit of your business.
Gift or Souvenir
Use this tool as a sales hook and promote some of your products with a gift. "For the purchase of… take
this free "or" For the purchase of… .you gift ", we all like the details and more if they are from the brand that I am buying.
Posters, signboards, notice, business card
The stand should have a sign with the name of the brand of the cosmetics you are selling.
The posters and notices must be visible and clear, this gives a good presentation of the stand, the business card is important, make sure that each person who visits your stand takes one; If you don't have it, you can design it yourself, and make sure it has your contact number and social networks, so they can follow you.
Product display and presentation
The way in which I display the product on the stand is also important, look for the best shape and choose the one you like the most: organize by uses, by trend, by size, by color, remember that the success of the sale.
Exhibitor's personal presentation
Dress appropriately, the way you do it shows your interest in being there. Recommended, even if it is a jean and a simple shirt, that is well worn. Remember that the best cover letter for the product you sell is you, on fair days use trendy makeup, highlighter, shadows, lipstick and fashionable blush.
3. Online Business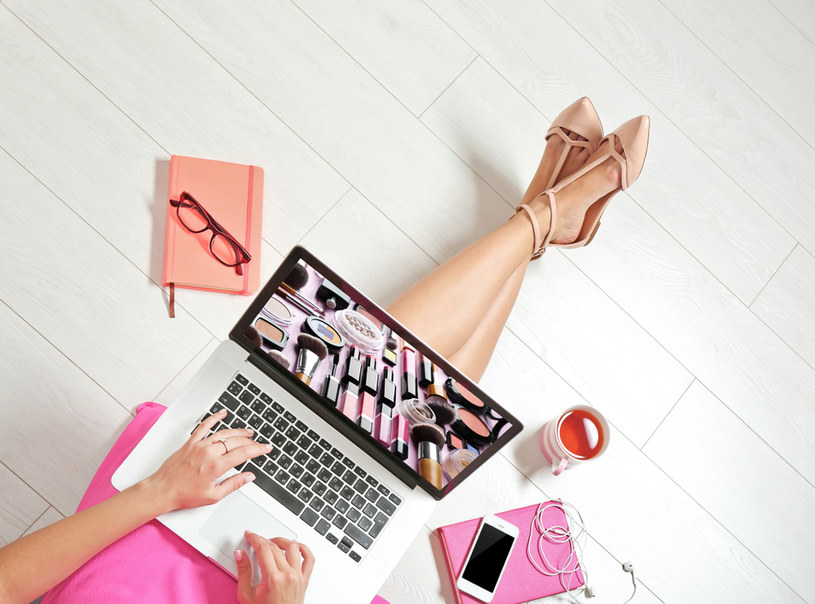 It is incredible how well these types of products are sold on the internet, you can create your own online store, although we recommend that you start first on social networks and sales channels such as amazon, ebay, and other platforms such as free market and linio depending on the country where you find.
Steps to sell on online platforms
Find a platform that best suits your needs.
If the platform requires you to register, go through the registration process.
Make sure you clearly enter the product you want to sell.
Describe important data of the product you want to sell, color, size, brand; among others.
Upload photos of the product, an image says more than a thousand words.
Make sure to compare with similar products so that your price is suitable between the category.
Enter the shipping means, some platforms help you with a safe shipment, of which can be paid by the buyer or the seller himself covers that expense, that depends on you.
As with shipping, several platforms include online payments, although there are also cash on delivery, identify which form of payment will be best for you and your customers.
Keep in mind that some platforms charge certain fees for selling products on them, make sure you read well before making a registration in any of them.
To sell! Share the link of your product on web pages, or in your contacts, so you will ensure that several people see your products.
All these platforms to sell online, have a small user manual, I recommend that before entering a specific page, look for several, and use the one that best suits you, your needs as a seller, and are friendly with your customers.
4. Local Distributor
Build your own portfolio of cosmetics, and offer it to stores and beauty salons in your city, discover which are the products that consume the most, ask them what type of items they would like to have to apply and resell to their customers and become their commercial ally and cosmetic business supplier.
Before building your product portfolio, make a visit to places that sell products of the same category (Cosmetics and accessories) specialized stores, beauty salons and aesthetics.
During this visit, he gets the contact information for the person in charge of assisting suppliers, the name, contact number and address of the premises. Also look at the products they have on display, what cosmetics they sell, and what prices they have.
The information you gather is valuable; since you can detect business opportunities for example; You find that the lipsticks they sell have a very high price and that you have one of the same or better quality; which the local could easily sell at a lower price.
Then with the contacts that you manage to gather, you make an approach so that they receive your product portfolio with the lipstick proposal that you have to complement the line of lipsticks that they sell and in this way expose all the cosmetics that you sell and want to distribute.
Organize your contact list by areas in this way you can visit all the stores that are located in the same sector, optimizing time and money. In this way you can present your cosmetics portfolio to more stores, becoming one of the local distributors.
5. Makeup Professional
Give face-to-face and virtual classes on makeup and skin care, create a YouTube channel where you promote your knowledge, tips, tutorials, teach your clients how to get the best out of the products and the results they can achieve.
To be a makeup professional, the most important thing is that you like the subject, you must begin to familiarize yourself with all the benefits and benefits that the cosmetics that you are going to sell have; also its characteristics, different forms of use, variety of tones and colors.
You should look for information that can be used when you go to advise a client who is interested in the makeup you sell. This information can be: different types of skin that exist, warm and cold colors, which makeup I recommend for an event in the day and which one at night.
After gathering a lot of information, it is advisable to keep a record of everything you are learning in an agenda, in this way you can consult if necessary.
How to do a group consultancy to sell?
You can do group activities in which you offer the cosmetics you sell, and thus transmit your professionalism and increase sales.
Tell one of your clients to gather 3 friends at home, that you are going to give them a gift, an afternoon of girls and makeup!
You invite a snack, coffee and cake and then you go to make up each of the participants, while you do the activity; remember to talk about makeup tips, it is very important that the participants know your product.
Bring cosmetics that you have for sale.
We guarantee that it will be a productive afternoon with profit and acquisition of new clients.
How to make a video tutorial?
Watch video tutorials on Yotube, or on Instagram in this way you will know that you liked the presenter, that you did not like, that she lacked, if she is with a model or if the one who does it is self-makeup.
So you will know that it would be good to add it to your video; is to do a small study of what is already being done, so that your video has a differentiator and is attractive to current and future clients.
Ask a friend or client to be the model in the video or you can be the model too; use the camera of the computer or cell phone and find who is recording while the action happens.
While you do it, you can explain what product you are applying and why it is recommended. It is at this time that you use the information you have collected about the cosmetics you sell; What type of skin does the model have, because the tone of the base, what illuminator do you recommend, what accessory you use to apply it, these are some tips that you can use in your first video.
Please review, correct and adjust it before publishing it; then when it's ready invite all your clients to watch it and follow your video tutorials.
6. Specialized Store
If you want and have dreamed of having your own store, what better option than a store specializing in cosmetic business, a boutique where you can offer a wide variety of beauty products, this type of business requires a greater investment. Remember to make your business plan first.
If your dream is to have your own store and your veins run the blood of an entrepreneur, you are passionate about sales and see in cosmetics the opportunity to develop a business; a specialty store is an excellent idea.
What is a business plan?
The business plan is to translate, put in writing that business idea that you have, it is to pass it from dream to reality. When you have a document written with your project, describe in detail its characteristics:
What will your business sell, how is the market (customers and competition) in which it will develop.
Strategies or plan am I going to carry out to sell my cosmetics.
What money do I have to invest in setting up the premises and the product that I must buy to sell (inventory).
I must acquire a financial loan to make the initial investment.
It is necessary to incur in expenses of rent, rental of cabinets, computers and other supplies.
I need permissions to place the premises.
What legal documents are required by law to do so.
These are some factors to consider in an entrepreneurial idea. The business plan serves to show if the idea has risk or if on the contrary it has viability and future.
If it is your project to implement a specialized store; Get advice and start working to develop your business plan for your entrepreneurial idea.
7. Beauty Salon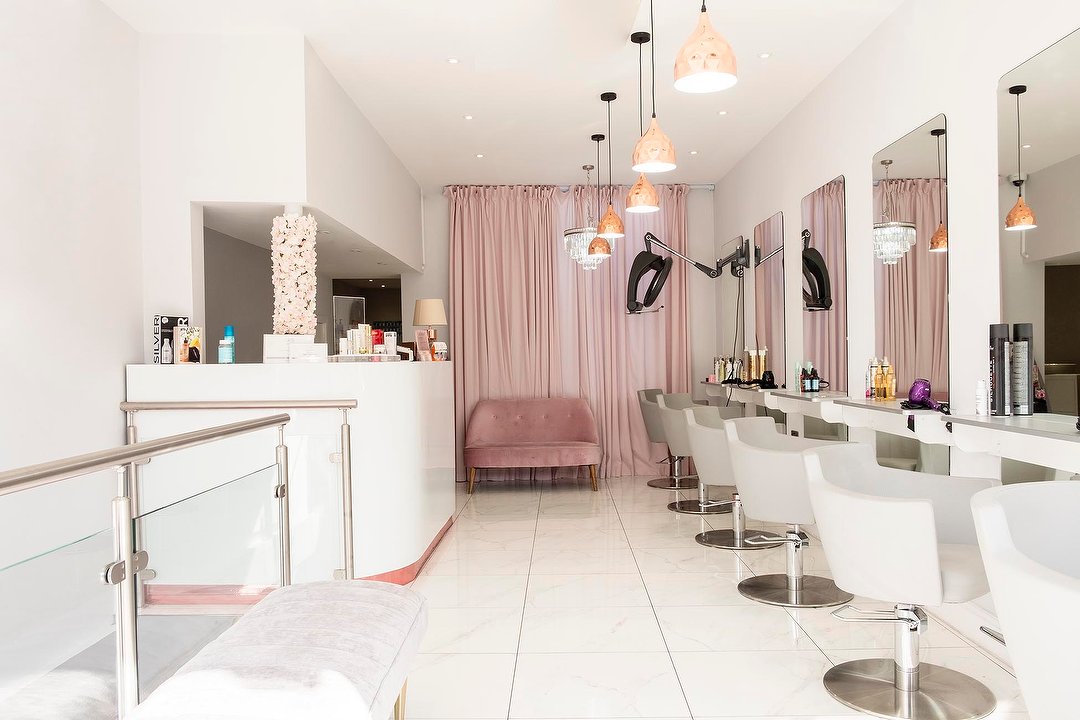 Unlike the specialized store, in the beauty salon you focus more on offering services than products, you will get very good profits by applying the products you buy wholesale to your customers and of course then you can sell them to them so that they use them in their day to day.
If you like this idea of ​​entrepreneurship, it is because you have an innate vocation in the beauty industry or you are a businessman by nature and you see an opportunity to develop.
In a beauty salon you would work daily to provide that additional bonus, with which you would achieve that bond with the clients; that goes beyond the sale of cosmetics, is to work to enhance that service for which the customer pays.
This business idea is excellent, since it can be implemented without a very high initial investment; I mean that it can be done without having to place a physical location for the attention of my regular or future clients.
Make up professionally and provide this service, it can be done through an agenda, clients locate you and request the service, which you perform directly at your client's residence. You would save him the travel and the time he would invest in it.
All these pluses are what you value when placing a figure on your work:
Tickets to move (own and of the client)
Weather
Cosmetics and accessories used
Knowledge
Price according to the type of makeup; if you are an executive, if it is for a work meeting, for a daytime event or if, on the contrary, it is a cocktail at night. (All this influences the amount to be charged)
Availability of care (it would cost more if the agenda is a non-working day)
It is not necessary to have a physical location and incur a high investment to develop this business idea.
We recommend you organize a portfolio of services, in which you can publicize all the services that you can provide, in this way your clients will have knowledge and will know when to use your services, in fact they will begin to refer you to new clients.